Stay Yonderways where the crisp mountain air fills your soul and where serenity is restored on your private deck by a mountain stream.
Read Our 5-Star Reviews! Join us on Facebook
The Acorn is located on a private working 8 acre mountain homestead complete with chickens, potbelly pet pigs, and livestock guardian dogs. Welcoming singles seeking "soulcations", couples looking for a romantic getaway, families young and old seeking to bond and enjoy simpler times, and friends wishing to reunite and relax. Enjoy horseshoes, catching lightning bugs, fishing, campfires, skipping rocks, and wading in the cold mountain creek after a breakfast of farm fresh eggs and freshly picked blueberries (in season).
The Acorn Vacation Cabin Amenities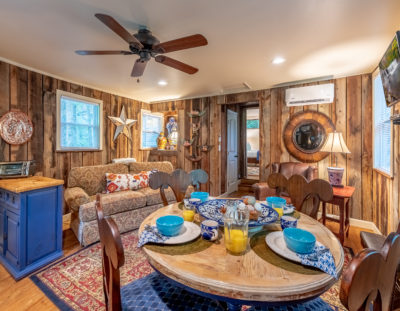 Once a Barn
The living/dining area of The Acorn was once literally a barn. We made some upgrades to this area without compromising its heritage. Now it's a comfortable room for watching a smart tv with cable, cooking, and playing board games or streaming  your favorite music and relaxing. See more photos of cabin.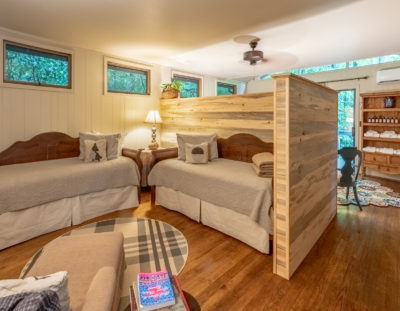 Once a Library
The sleeping quarters (a large room with privacy partition) accommodates up to four guests and was built as a private community library serving the neighbors of Crab Creek with convenient access to books and reading literacy. In total there are three beds; 2 twin beds, and 1 queen. And while there is a privacy partition,…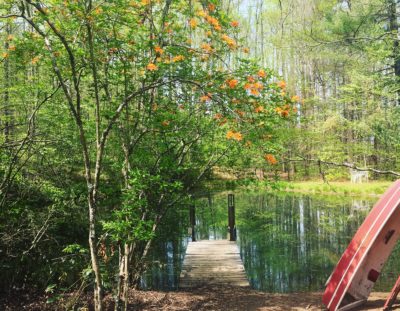 Catch and Release
During your stay, grab a fishing pole (or bring your own) and enjoy some time on King's Pond catching brim and a rare bass or two. The property also has walking trails, two creeks, horseshoes, and a fire pit. And while we encourage you to disconnect from your devices, wifi is available in most of…
RATES AND AVAILABILITY
NO HIDDEN CHARGES - No additional online platform fees! Room rates include all fees; cleaning, county occupancy taxes and county and state sales taxes.TUESDAY SPECIAL $69 or book 3 consecutive nights including Tuesday and Tuesday night is FREE (send inquiry to receive 3-night FREE Tuesday special offer).
BOOK/INQUIRY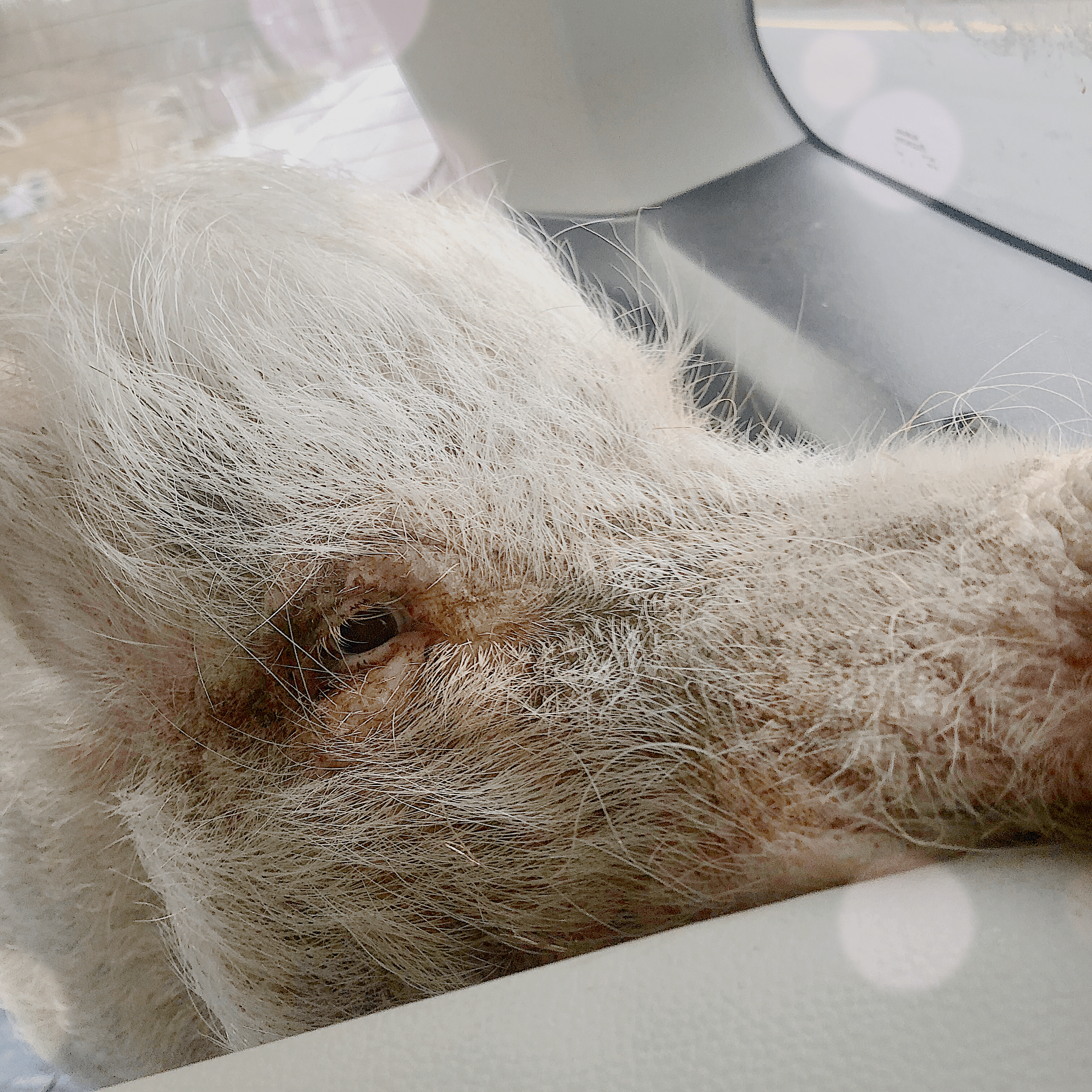 FRANKIE AUCTION 2020
- Frankie rang in the new year at the UT Veterinary School of Medicine - he had been sick on and off for weeks. After exhausted attempts by our local vet, Frankie was taken to UT for exploratory surgery where the surgeon discovered he had ingested pieces of blanket that were obstructing his bowels.
Frankie is back home and healing beautifully, and it's ONLY because a few people stepped in to cover the costs of the medical care at UT. We're now on a mission to repay those costs by offering all sorts of FUN things to the highest bidder.
The Frankie Auction Begins February 3rd and ends February 9th. We're even auctioning off a weekend here @ Yonderways!
Learn more and sign up to bid
View Our Custom Google Maps
Have a suggestion or request for a custom map of this area? Contact us and we'll be happy to make it!
The Acorn is located less than 2 miles to Oskar Blues' REEB Ranch and less than 5 miles from DuPont Forest. The Acorn is 15 minutes to Flat Rock & Pisgah Forest and 20 minutes to downtown Hendersonville & Brevard. ~ Yonderways is located near everything wonderful this neck of the Blue Ridge Mountains has to offer!